Junior Laravel PHP Developer
Listed: 1 month ago
Our core value of Love work, Love life' has been central to our success and so we're looking for people to join us who share our passion for making things better every day, to help us become a UK top 10 Software company.

Are you ready for the challenge?

What are we all about?

At Access we love software and how technology never stays the same. It's this obsession that drives us to work closely across sectors to understand the business needs of our customers - from professional services to manufacturing to not for profits and more.
We're passionate about helping our customers stay one step ahead of the challenges facing their industry and business. That's why over 1 million users and over 10,000 organisations rely on Access software to help their organisation thrive.
This role works in out Hospitality division but our DesignMyNight brand. We live and breathe tech to help our customers discover and book their perfect night out. Every year millions of customers use our ticketing (Tonic), booking (Collins) and voucher (Soda) software to reserve their place at the country's best events and venues.
Job Role

You'll be working across our stack primarily consisting of Laravel, AngularJS and MongoDB. Our auto-scaling architecture sits on AWS and includes Elasticsearch, Redis and RabbitMQ.

Responsibilities

Work collaboratively in a multidisciplinary team to deliver new features to our products
Work well in a team context adapting to and influencing team practices
Develop high performance experiences across different devices
Write and code review high quality PHP, HTML, CSS and JavaScript according to best practices



Skills and Requirements
You will be confident in programming with JavaScript or PHP. We'll get you the experience you need to learn the rest, though any experience you can show in the following technologies will be a big plus:
Laravel
HTML and CSS / Sass
AngularJS
MongoDB
Git
Google Analytics
Redis
Elasticsearch
Amazon Web Services (S3, EC2, Route53, CloudWatch, CloudFront + more)



What does Access offer you?
We are a growing software company and we deliver on what we say we do! We take the development of our people very seriously! We will work with you to carve out your success plan and an opportunity to accelerate your career and make a real difference.
In addition to our standard benefits of 25 days holiday, a match contributory pension and healthcare you will get:
A Competitive Salary
Giving Back/Charity days
Quarterly Socials
6 weeks Sabbaticals (after 6 years of service)
The Access Group Big Break: our all-expenses paid holiday to Spain
Views: 101 / Location: London / Closes: 30-12-2019
Similar Laravel job

Drupal Developer
Added: 14 hours ago / Views: 1 / Location:
London
/ Closes: 25-02-2020
Drupal DeveloperBlackfriars, LondonUp to £55,000 depending on experienceAn exciting opportunity has been created for a Drupal Developer to join our expandi...
View more Laravel jobs in London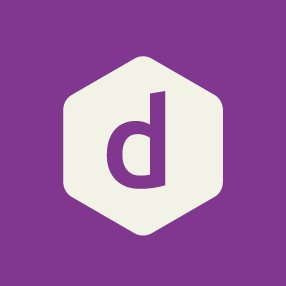 WFL Media Limited
Ground Floor PG03
23-28 Penn Street
London
N1 5DL
https://www.designmynight.com
Picture this; two best friends from university are living it up in New York City. It's 2009 and they're blown away by the seemingly-endless nightlife knowledge of their hotel concierge. The following night, and after a few too many frozen margaritas, a business idea was born. The two friends decided they'd had enough of half-baked nightlife websites and the ever-present hassle of planning a decent night out back at home in London. The UK was in need of a site to discover and unlock the secret, the newest and the best nightlife on offer, but also, a site to help plan and book online, too. And so, DesignMyNight was born.