Laravel PHP Developer
Listed: 5 months ago
This ad has expired.
A full AO Mobile experience is in the works and will be coming soon, which is why we're looking for everyday heroes to join our family and help us on this exciting journey.

More about the Developer role:

As a PHP Developer you will help take the lead in managing the software development process from specification to development, testing and stakeholder sign-off to deployment, working with a PHP, JavaScript and MySQL based stack. We work in a technology-driven environment and you will have the chance to work with senior leadership and exert a great deal of influence on the technical future.

Cultural fit, discipline, helpfulness, approachability, openness, positivity and technical interest is what we are looking for. The candidate will have a passion for development and will want to grow in this area. You will be given the opportunity to add your uniqueness to the collective as we work together to solve problems.

Here's what you can expect to be doing as our Developer:

- Solid experience of PHP and a modern PHP Framework such as Laravel/FuelPHP
- In-depth experience of MySQL and database design
- Experience in e-commerce
- In-depth experience with at least one Javascript framework
- Expert front-end skills, specifically HTML & CSS
- Experience in design of responsive websites Experience with LAMP Stack Unit testing / PHPUnit
- Experience of SCRUM / Agile methods
- Experience of GIT version control

A few things about you:

- Working to agreed designs and coding standards
- Writing clean, commented, legible code
- Aptitude to problem solve and think outside the box
- A logical thinker, fast learner and self starter
- Keen interest and knowledge in latest technologies
- Strong IT skills, including Microsoft Office applications
- Excellent relationship and collaborative skills
- High degree of accuracy
Views: 209 / Location: West Berkshire / Closes: 11-10-2019
Similar Laravel job

Software Developer - PHP
Added: 2 weeks ago / Views: 6 / Location:
West Berkshire
/ Closes: 20-03-2020
We have an exciting opportunity for a PHP developer to join our growing team. Ideal candidate will have the following: Essential Skills: WordPress, PHP, MySQL,...
View more Laravel jobs in West Berkshire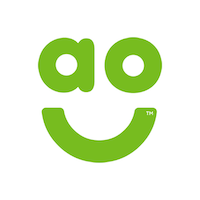 AO.com
The Courtyard Business Centre
Farmhouse Mews
Thatcham
RG18 4NW
ao.com
You won't find anyone more passionate about tech and electricals than us. Our Online Electricals Store has everything from the latest smart tech and TVs, to all-singing, all-dancing washing machines, fridges and ovens.