Software Engineer
Listed: 3 months ago
This ad has expired.
The Software Engineer is responsible for writing, testing and maintaining code for the suite of software applications that complies with the quality standards of the organisation. They are responsible for all activities within the software development life cycle (SDLC) but should seek advice from senior Software Engineers during design/implementation especially if new patterns, packages or plugins are advocated. They are expected to be highly competent at day-to-day development activities and will be working as part of an Agile team to create robust solutions.

The Software Engineer may also be required to undertake 3rd-line support tasks, diagnosing and rectifying issues on customer systems.

Essential Duties and Responsibilities

A minimum of 4 years' commercial experience with PHP, relational databases (MySQL / MS SQL Server) and front-end web technologies
Experience of working with the Laravel development framework
The ability to effectively communicate in a clear, positive and professional manner to all levels from customers and peers to director level
Good analytical and problem solving skills
High level of computer literacy
The ability to explain technical solutions clearly
Motivation to continue to improve one's own knowledge and skills

Keys Skills and Experience

Be able to work in a fast paced and demanding environment
Ability to work well as part of a team
Knowledge of the healthcare sector, including software products designed for clinical use
Experience of JIRA, Confluence and/or Bamboo
PHP certification
Use of jQuery and other JavaScript frameworks
Use of Zend framework
Use of version control (preferably Git)
Familiarity with Agile Scrum
Views: 121 / Location: Gloucestershire / Closes: 02-12-2019
Similar Laravel job

Full Stack PHP Developer
Added: 7 months ago / Views: 0 / Location:
Gloucestershire
/ Closes: 02-07-2019
Full Stack PHP Developer -£30,000-50,000 -Cheltenham -Monday-Friday-9am-5pm -33 days holiday -Excellent benefits Due to growth, a fantastic opportunity h...
View more Laravel jobs in Gloucestershire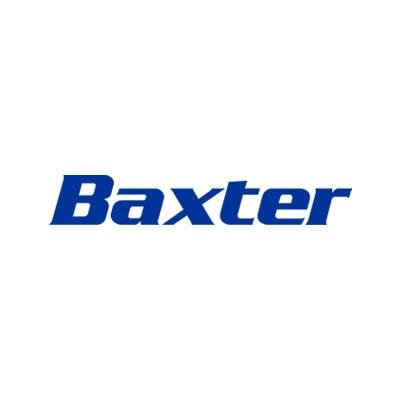 Baxter
1210 Lansdowne Court
Gloucester Business Park
Gloucester
GL3 4AB
https://www.baxter.com/
Baxter touches the lives of millions of people around the world every day. Our products and therapies can be found throughout hospitals and clinics – from the ER to the OR, from the pharmacy to the ICU – as well as advancing patients' care in their homes.