Laravel Software Developer
Listed: 5 months ago
This ad has expired.
The Laravel Software Developer will be working within the IT Development team helping to create and support our software applications and services.

You will play a major role in the design and implementation of Equiniti Data products, applications, websites and tools, both external and internal. Modern development requires a broad range of skills along with a natural aptitude for rapid self-learning. We're a dynamic and supportive team who encourage passion, ambition and collaboration. Our Software Developers are a key component in creating and delivering the company's products. They shape not only the software but also the process and technologies that we use to provide a richly functional service to our clients.

Core Duties/Responsibilities

Develop software following industry best practices within the scope of Equiniti Data projects and architecture.
Ensure, as part of the project team, that software has been unit tested, peer reviewed and meets the architectural principles of the application.
Author and support a test automation first approach and work collaboratively to ensure that software meets acceptance criteria.
Work collaboratively with product owners, architecture, design and infrastructure teams to meet client requirements.
Assist in the maintenance of the process for packaging and releasing software; and supporting the delivery of software to production.
Participate in planning, retrospective, review sessions and daily stand-ups.
Providing support to service desk and technical delivery teams as required.
Act as a mentor to other team members.
Encourage the continuous improvement of the team.

Skills, Capabilities and Attributes

Relevant software development experience in the following: PHP, Vue.JS, HTML, CSS, Docker.
Experience of Python, Go, C# and .Net is desirable, but not essential.
Experience of developing web applications using PHP, Vue.JS and SQL.
Knowledge of Laravel PHP framework and MVC architectures.
Practical knowledge and experience of developing Web Services.
Practical knowledge and experience of developing REST APIs using JSON.
Experience of developing micro service based architectures.
Working knowledge of securing web applications and OWASP.
Understanding of authentication and authorisation methods.
Good working knowledge of SQL databases (MySQL, PostGreSQL, SQL Server, etc).
Understand performance and tuning of applications including within database.
Practical experience with public Cloud services (AWS / Azure).
Experience of working within agile processes, including TDD/BDD.
Practical knowledge and experience of unit testing, mocking or faking frameworks.
Experience of working within Windows and UNIX/Linux operating systems.
Experience of UX design principles an advantage.
Understanding of skills, tools and patterns for building and releasing code.
Ability to manage and prioritize multiple development activities simultaneously.
Must be flexible, independent and self-motivated.
Views: 186 / Location: Devon / Closes: 21-10-2019
Similar Laravel job

PHP Developer
Added: 8 months ago / Views: 0 / Location:
Devon
/ Closes: 02-07-2019
Job Title: PHP Developer Salary: £45k Location: Newton Abbot Acorn is searching for an experienced PHP Developer (with a focus on back-end development) t...
View more Laravel jobs in Devon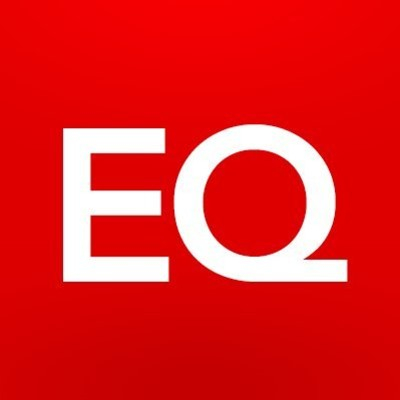 Equiniti
Sentio House
Pynes Hill
Exeter
EX2 5AZ
https://www.equinitidata.co.uk
Equiniti Data is the Data consultancy within Equiniti Plc. We specialise in solving problems using data, design and technology.