Senior Laravel Developer
Listed: 5 months ago
This ad has expired.
We are a London based tech startup and a team of entrepreneurs with a proven track record. We are revolutionising the manufacturing industry by building an intelligent platform that enables product designers and engineers to get instant quotes across and instantly order custom parts.

We make custom manufacturing really easy!

We're looking for a talented, and highly-motivated Senior Laravel Developer to join our team. You will be responsible for evolving and scaling our platform to enable us to revolutionise the manufacturing industry. There is a lot of scope for responsibility and the individual should be comfortable with taking ownership of [and managing] all aspects of the stack.

Key Responsibilities
• Passion and proven track record of shipping high quality web and software based projects
• Ownership of projects, issues and their resolution
• Communication of ideas, planning and progress to the rest of the team

What technologies are involved?
Over the last year we have developed platform 2.0 that is market ready, but have ambitious plans to scale and expand the offering to our users. The work will involve many greenfield projects, and also enhancements to the current platform.

Key Requirements
1.) Thorough knowledge of Laravel, JavaScript, PHP
2.) Ideally experience of C++, Python Vue.JS
3.) Experience Building with Microservices Architecture
4.) Experience with TDD and/or DDD

Additional Desirable Experience within any of the below;

GINX
WebGL/Three.JS/Java
Docker/Docker Compose
Manufacturing/Mechanical Engineering knowledge
CNC machining/Injection Moulding
CAD/CAM software development
Geometric computational analysis
3D Modelling
Views: 212 / Location: London / Closes: 10-09-2019
Similar Laravel job

Drupal Developer
Added: 14 hours ago / Views: 1 / Location:
London
/ Closes: 25-02-2020
Drupal DeveloperBlackfriars, LondonUp to £55,000 depending on experienceAn exciting opportunity has been created for a Drupal Developer to join our expandi...
View more Laravel jobs in London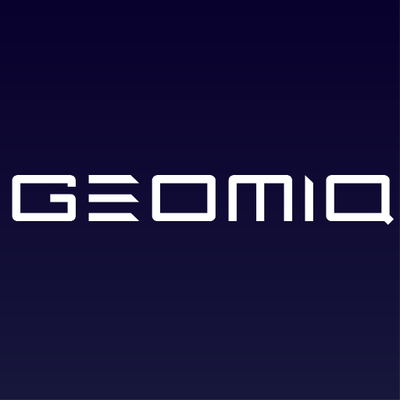 Geomiq Ltd
Unit 20, 85 Myrdle Street
London
E1 1HL
https://geomiq.com
Whether you're building a Prototype or looking for Production Manufacturing our team has a track record of designing and building industry leading products in both Hardware and Software. From the largest Superyachts in the world, Formula 1 racing cars, Communication networks, Robotics, Computer Vision, Video Games and Consumer goods.