PHP Laravel Developer
Listed: 1 month ago
- Working in partnership with our IT and product team, you will be expected to devise and communicate ideas and solutions where you're able to demonstrate your passion for delivering great user experience and performant software.

- Liaise with our offshore engineering team on immediate bugs and fixes, consistently improving on quality and performance

- Identify, support and implement system developments

- Help establish best practice and set standards for modern web development across OnlineDIRECT

Our PHP Developer:

- Good working knowledge of object-orientated programming and SOLID principles

- Experience of working with PHP MVC frameworks

- Experience with optimising legacy code

- Experience of cloud computing

- Good experience of SQL

- Experience of unit testing

- Integrating with 3rd parties via APIs

- Good working knowledge of software patterns

- Managing source control using Git

- Solid understanding of HTML/CSS

- Experience of agile methodologies

- Experience of Bootstrap/LESS/SASS is desirable but not essential

- Strong communication skills and have the ability to build effective relationships with internal and external stakeholders

- Skills in Javascript and Laravel (we are Laravel partners)
Views: 127 / Location: Northamptonshire / Closes: 21-02-2020
Similar Laravel job

PHP Developer - Laravel Experience
Added: 8 months ago / Views: 75 / Location:
Northamptonshire
/ Closes: 17-07-2019 Type: Contract
laravel, php, VUE An awesome tech solutions company is looking to expand their current team to due to a large backlog of work . They require multiple PHP or Ja...
View more Laravel jobs in Northamptonshire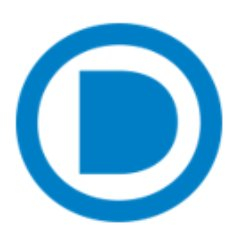 Online Direct
900 Pavilion Drive
Brackmills
Northampton
NN4 7RG
https://www.onlinedirect.co.uk
The energy aggregator, redefined. In 2003 we became the UK's first business energy aggregator; a platform which has enabled us to provide market access and support to thousands of brokers. Today, we go well beyond simple aggregation by providing market leading training, support and technology services to Brokers and TPI's.