Laravel Web Developer
Listed: 3 months ago
This ad has expired.
We are looking for talented and highly motivated Full Stack Developers to join our clients team who can hit the ground running and get stuck into a variety of long running client projects.

The workload is hugely varied, with projects ranging from landing pages, CMS and ecommerce solutions, through to bespoke business management systems, API integrations and IoT.

They put a huge emphasis on personal development to ensure staff know where they are going, and continuously have goals they're working towards. Everyone's development plan is reviewed 6 monthly - we really encourage people to come to the meetings with ambitious goals

The Role:

- Working within their close-knit development teams as a Full Stack Developer
- Work collaboratively with developers, project managers and customers in order to deliver the most appropriate technical solutions
- Take ownership of tasks in order to deliver the best outcome for their clients
- Contribute to internal and external meetings with both technical and non-technical stakeholders
- Work within their proven systems for managing projects, tasks and time.

About You:

- 2+ years experience writing OO-PHP using MVC frameworks (preferably Laravel)
- Strong understanding of MySQL, including database design best practices and query optimisation
- Experience building component driven UIs with front end frameworks such as Vue and React
- Solid understanding of best practices around coding standards, security, and performance
- Strong ability to integrate with, and develop RESTful APIs
- Comfortable working with Git and running code reviews
- Strong ability to design technical solutions, create well formed functional specs, and give realistic time estimates
- Strong communication abilities

Beneficial Experience:

- Writing automated tests
- Experience with modern frontend tooling such as Nuxt, Gatsby, Webpack, Tailwind, ES6
- Solid understanding of what makes for a great user experience
- Experience with React Native
- Experience with NodeJS
- Experience using a Linux command line
- Experience with AWS / DigitalOcean / Azure
- Experience using CI/CD pipelines
Views: 128 / Location: Norfolk / Closes: 25-11-2019
Similar Laravel job

Senior PHP Developer
Added: 7 months ago / Views: 0 / Location:
Norfolk
/ Closes: 01-07-2019
Job Title: Senior PHP Developer Location: Norwich Do you want a job working for an award winning digital agency who success is to build great experiences betw...
View more Laravel jobs in Norfolk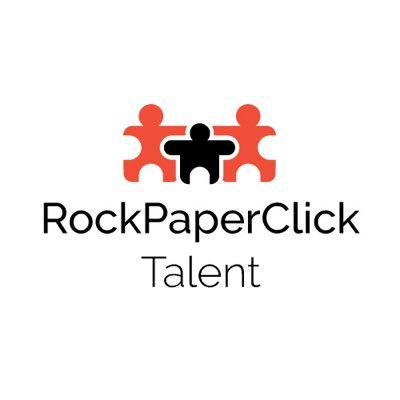 Rock Paper Click Talent
Unit 3
The Old Wool Warehouse
Bury St Edmunds
IP33 3PH
https://rockpaperclicktalent.com
Oliver started in Recruitment within the digital space before joining a customer as Digital Sales Manager, developing a Sales Team that amassed in excess of £2 million pounds in sales in year 2. He successfully launched a Digital Marketing Agency in 2016.