Laravel PHP Developer
Listed: 5 months ago
This ad has expired.
At the core of the agency offering is the development of high-quality web services and our projects range from simple, yet delightfully executed brochure sites through to enterprise-level technology solutions.

Our team is made up of a wide range of skills and personalities; designers, developers, project managers, business consultants and photographers, all with a similar attitude of working hard, learning fast and loving the work that we do. Our client base is broad and crosses over into a range of sectors including start-ups, multi-national corporations and universities.

Due to growth, we are looking for a PHP Developer to join the team.

About you:

Strong digital development experience in PHP and a solid portfolio to show for it
At least 1 year's PHP experience (essential)
An awareness of trends and best practice in systems architecture and design, not least in object-oriented programming
Expertise in specific development stacks (less important)
A good understanding of front end, test-driven development, AWS technologies and DevOps practices (beneficial)
Laravel, React and WordPress are the software frameworks used most frequently
Good communication skills with your peers across all roles in the team
Being able to communicate well with clients and other stakeholders will be looked upon favourably
Ability to clearly understand and empathise with the underlying user needs (essential)
Able to demonstrate an attention to detail that feeds into all aspects of your working life, most notability when applying testing methodologies
Able to take responsibility for a project by making decisions that are well-informed, rationalised and deliverable
Innovative - someone who comes up with ideas that improve projects and businesses - and has the tenacity and maturity to see them through properly

Benefits:

Variety, problem-solving and being part of a creative team that produces interesting, innovative, effective sites / solutions
Working with internationally recognised brands, websites and organisations and having your projects seen by millions of visitors every year
Flexible working
International working opportunities
Personal development time
Cohesive and welcoming team with rapid learning and progression opportunities
Organised and paid social events
Any hardware and software you'll need, as well as books or conferences that promote continued learning

How To Apply:

This isn't just about your experience and it matching our requirements, we like to come to work and want it to be an enjoyable experience for you as much as us.

Please let us know what makes you tick and your interests in your covering letter or CV, as well as any work that you're proud of.
Views: 176 / Location: Tyne and Wear / Closes: 16-10-2019
Similar Laravel job

Full Stack PHP Developer
Added: 8 months ago / Views: 0 / Location:
Tyne and Wear
/ Closes: 04-07-2019
I am currently recruiting for a Full Stack PHP Developer for an eCommerce client of mine, based north of Newcastle-upon-Tyne. I would like to speak with indivi...
View more Laravel jobs in Tyne and Wear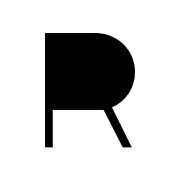 Roundhouse Digital
Fenham Hall Studios
Fenham Hall Drive
Newcastle upon Tyne
NE4 9YH
https://www.theroundhouse.co.uk
The Roundhouse produces work that makes a tangible difference; through design ideas, strategy, technical innovation or inspirational storytelling. We're built around three core strands to our business, Brand, Digital and Pictures and we continually explore their creative potential for all our clients for every sector.