IT Project Assistant
Listed: 2 weeks ago
iDEA is an international programme that helps people to develop digital, enterprise and employability skills through a series of online challenges.

As Technology Assistant for the initiative, you will assist with the development and maintenance of the iDEA platform and its resources.

IT Project Assistant Responsibilities:

You will help support the platform, ensuring users have a smooth experience and any queries are dealt with quickly and efficiently.

From badge testing and bug tracking, to troubleshooting issues and development work, you'll be involved in a broad range of activities.

With every challenge you will expand your technical knowledge, aiming for high standards in all that you do.

IT Project Assistant Requirements:

With experience in a similar role, you are digitally fluent and familiar with a range IT Systems. Desirable but not essential, you will have experience with PHP Laravel Framework, MySQL, VueJs Framework, Cloudflare, Laravel Forge, Laravel Nova and Laravel Horizon.

You will also be used to working with web development software and databases and will have some experience of unit / feature testing.

With confident communication skills, you work well in a team, enabling you to build positive working relationships with a range of people. This means being able to effectively translate complex issues to non-technical users.

About The Royal Household:

The Household of HRH The Duke of York consists of a dedicated team of professionals who support and manage the delivery of HRH's official programme and the initiatives founded by HRH, including the Inspiring Digital Enterprise Award (iDEA).

Location: Buckingham Palace

Job type: Full Time, 1 Years Fixed Term Contract; (December 2019 - December 2020); 37.5 hours per week, over 5 days, Monday to Friday

Salary: Dependent on experience

Benefits: In return you will be rewarded with a comprehensive benefits package, including 33 days holiday (including Bank Holidays) pro rata, a 15% employer contribution pension scheme (with the option for flexibility - to increase contributions or draw down as salary), lunch provided, with training and development, as well as a range of recreational facilities.

Closing Date: 05 November 2019, 23:55
Views: 62 / Location: London / Closes: 05-12-2019
Similar Laravel job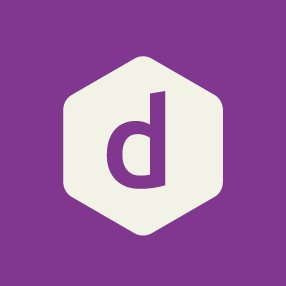 PHP Developer
Added: 2 weeks ago / Views: 20 / Location:
London
/ Closes: 25-11-2019
At Access we love software and how technology never stays the same. It's this obsession that drives us to work closely across sectors to understand the business...
View more Laravel jobs in London

The Royal Household
Buckingham Palace
London
SW1A 1AA
https://www.royal.uk
With the Royal Household, everyday jobs become exceptional. This is because, whatever their role and whichever department they're in, our people are part of something remarkable. They provide invaluable support to the Royal Family - enabling them to fulfil their duties and serve the nation. And, working in magnificent and historic surroundings, they're inspired to deliver to a higher standard.