Laravel Web Developer
Listed: 4 months ago
This ad has expired.
The role of the web developer is to assist with the development and maintenance of a variety of websites that support sustainability and profitable growth to the company.

Key responsibilities and duties of the role...

Working within all aspects of the software development lifecycle (design, development, test, delivery and maintenance)
Development of new / replacement systems and websites
Engaging in business change and growth
Develops and maintains constructive relationships with internal customers and suppliers
Ongoing support and improvement of legacy systems and websites
Creation of system documentation
Working to project planning within agreed timescales, escalation of issues as appropriate
Actively supports the organization's efforts to meet or exceed EH&S goals and plans

The ideal candidate will have the following skills, attributes and qualifications...

Excellent communication, analytical and problem-solving skills
Previous experience working with either XSLT / Magento / Laravel
Highly self-motivated team player, also able to work independently when required
Good understanding of HTML, CSS, JavaScript, XML
Good knowledge of PHP and object orientated programming methods
Detailed experience of SQL highly desirable
Knowledge of source control (preferably Git)
Understanding of Dev Ops (LAMP/LEMP stacks) desirable
Ability to understand complex software from user perspective
Minimum requirement of A-level within a technical subject (Maths, Sciences)
Desirable degree qualification in software/ developer (or related) discipline or relevant experience
Hours:Mon - Fri 7.30am - 4.30pm
Views: 167 / Location: Warwickshire / Closes: 14-11-2019
Similar Laravel job

Web Developer
Added: 8 months ago / Views: 0 / Location:
Warwickshire
/ Closes: 02-07-2019
Role: Web Developer Location: Warwickshire Salary: £30k - £35k per annum Industry: Marketing Agency We currently have an opportunity for a Web Developer i...
View more Laravel jobs in Warwickshire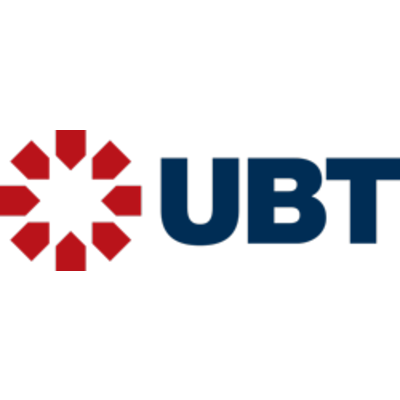 UBT
Exchange Place
Poseidon Way
Warwick
CV34 6BY
http://www.universalbusinessteam.com
UBT provides services to a client base spread across 19 countries in the UK, Europe, North America, Central America and Australia. We provide bespoke services in corporate training, consultancy, accounting and group buying to approximately 3,000 independent family owned organisations.